cbd oil for multiple martial artists. how cannabis is helping mma players perform and recover, legally and organically
CBD for MMA boosts berformance and recovery
In combat sports like MMA, wrestling, boxing, judo and Thai boxing, many combat athletes have, and continue to experiment, with the use of cannabinoids for sleep and recovery, pain management and even controlling performance anxiety and improving mental focus.
Let's be honest, these sports are tough both physically and mentally, so it is unsurprising that many MMA and combat athletes turn to what might seem unusual methods to try to prepare, perform and recover from the demands placed on the body by these sports.
how do cannabinoids work?
Cannabinoids are organic molecules extracted from plants like hemp, a part of the cannabis family. The two most common cannabinoids are THC and CBD. Both of these organic molecules interact with specialist receptors throughout the body, which causes a wide range of effects, some of which are very promising when it comes to sports preparation, performance and recovery.
One of the key issues for athletes of any sport using supplements is ensuring that what it says on the label is exactly what's in the bottle and this is one of the reasons why nabino sources only the brands who use proper manufacturing and monitoring processes. To take this a step further, nabino also independently test products to make sure that the brands we support live up to our high standards.
Despite cannabis taken in its 'raw' form being banned by anti-doping agencies, as an extract CBD is not a banned substance so can be used in any amount at any time of year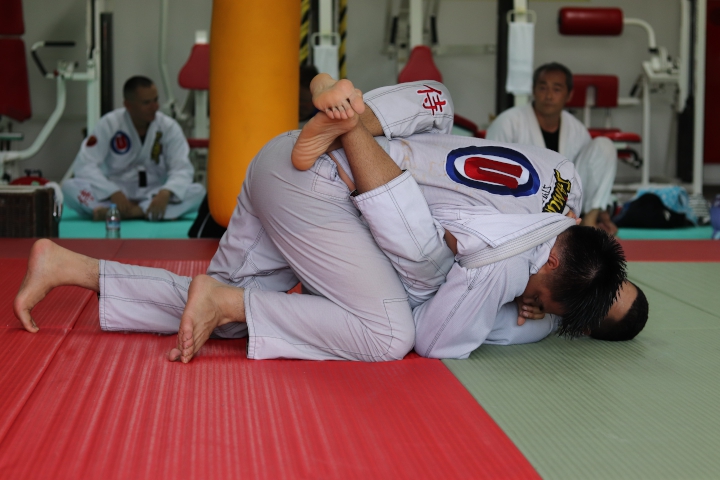 is there good evidence for CBD supplementation in combat sports?
In general there is a lack of research into the use of CBD in sports, this hasn't stopped many combat athletes trialling and reporting benefits from using CBD products. Most of the current body of evidence comes from animal studies, or human studies but from different medical fields. This means that CBD in sport is a potentially exciting new area of research that can build upon existing research which is starting to understand in more detail the different physiological pathways that are influenced by CBD, especially those involved in the management of pain and inflammation, and how these may be of benefit to athletes.